Lived in Geneva, Switzerland (1720 - 1793)
As often happens in medical science, it is the clinician who discovers and reports on a particular condition that is later recognised by having the condition named after them. For example, Alzheimer's disease was coined after the German neurologist Alois Alzheimer and Usher Syndrome (combination of vision and hearing loss) is derived from the Scottish ophthalmologist, Charles Howard Usher.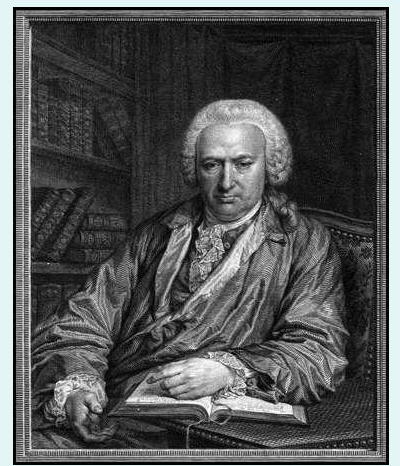 In the case of Charles Bonnet (pictured right), it took nearly 200 years before the condition he first noted became credited to him.
Charles Bonnet initially studied law but his real passion was for the natural sciences. He became the youngest member admitted to the (Parisian) Academy of Sciences at age 20 for his work on insects. In 1743, he was elected to the Royal Society of London. Several of his scientific theories (in botany and entomology) still remain in vogue to this day.
Unfortunately, Charles Bonnet's vision began to deteriorate from his mid 20s and it became progressively difficult for him to peer down a microscope. For the latter half of his life, he chose to turn his attention to psychology, philosophy and metaphysics.
In 1760, Bonnet briefly recounted in his published work, Analytical Essay on the Faculties of the Soul, of 'visions' in a sane, elderly man with vision loss. It later came to pass that this sane elderly man was actually his maternal grandfather, Charles Lullin. Lullin was a retired magistrate and his dictation of his 'visions' to his secretary in 1759 was eventually signed by several witnesses including Bonnet.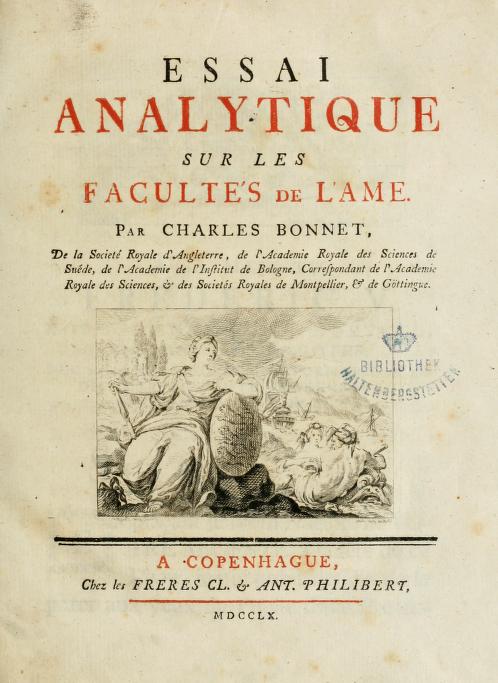 It took until the early 20th century before the vivid accounts of Charles Lullin's perceptions were published in a new psychology journal, Archives of Psychology, in 1902. Some 34 years later, Geneva neurologist George de Morsier coined the term Charles Bonnet syndrome to describe visual hallucinations in the elderly who remain sane. This eponym has remained in the medical science literature to this day. (Although clinical debate still remains as to the syndrome's diagnostic criteria.)
Towards the end of his life, Charles Bonnet experienced such deterioration in his vision that he began to experience visions similar to those he had described in his grandfather.