Am I losing my marbles? 
The significant issue with the phrase "seeing things" is that it is almost exclusively equated with mental illness or dementia. It's a terrifying thought and for which most dread hearing. No one wants to be cast adrift as having 'lost their marbles'.
Yet, Charles Bonnet syndrome (CBS) represents a notable exception: people are truly seeing things that are not there but there's actually little - if anything - wrong with their mind. And this is what people with vision loss desperately need to know and hear: that despite the unsettling experience of 'seeing things' that they do retain their marbles. 
What sort of things do people 'see'?
In the world of Bonnet syndrome, just about every possible visual image imaginable has been reported. The scope of content is enormous. There are some common visual categories that appear but no one is assured of any particular forms. CBS phantom images can be divided into two types: simple and complex. 
Simple:
This includes elementary forms such as rows of dots, horizontal lines, small stars, snowflakes, a flame, fireworks of rich colours, a single colour, non-descript blobs, chequerboards, brick walls, geometric patterns, netting, wallpaper designs, spirals, a spiderweb, honeycomb pattern.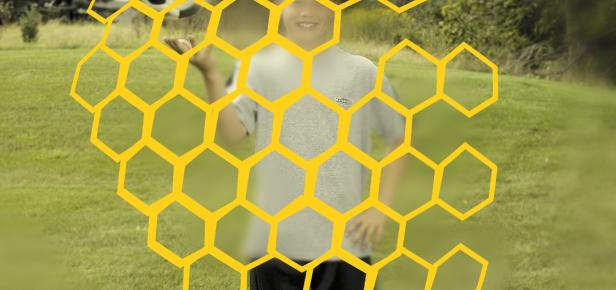 Complex: 
More structured images of objects, figures and landscapes.
This includes: plants/trees, human figures, disembodied faces, masses of people marching, animals, buildings, buses, ships, furniture and even extending to full, panoramic views (eg. a beach scene). Usually the complex images are slotted into the real immediate environment: for example, a human-like figure with a bizarre hat is seen in the person's actual bathroom.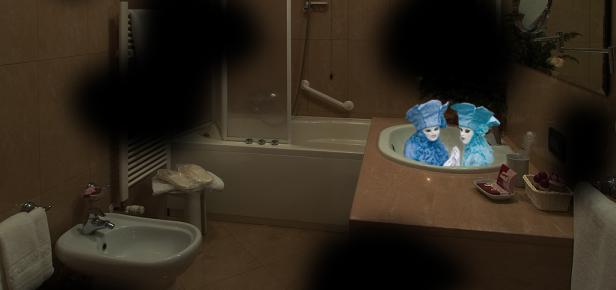 Many with CBS experience simple forms to begin with. Over time, these simple forms can transition into more complex visual types. This is a trend noted for a significant number of those experiencing CBS. However, some will only ever experience elementary visions while others only encounter the more complex forms such as objects, people or animals. 
The greatest risk factor for CBS is the existence of some form of eye disease or eye injury. The more significant the loss of vision, the more prone one is to the syndrome. It is well established that CBS is associated with the major eye diseases of macular degeneration, cataracts and glaucoma. Yet, even more telling, there is virtually no eye condition that seems to be immune from this susceptibility. CBS has been known to occur from damage to the cornea (outer part of the eyeball) and even with a retinal prosthetic being implanted.